Wed 28 Jul 2010
Posted by Miss Andria under addiction, BDSM, blackmail, cock control, cock sucking, cuckhold, cuckold, Fetish, financial domination, Financial slavery, Forced femme, Forced intoxication, Fucktards, gloryhole training, Goddess, Human ATM, humiliation, Mistress, Niteflirt, Phone Domination, Phone sex, pigs, Princess, Small cock humiliation, tease and denial, Tributes, web tease
No Comments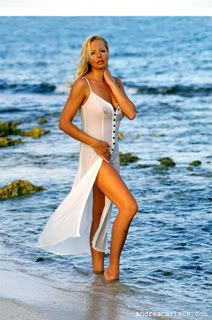 I just typed out a wonderful update and it DID NOT SAVE. WordPress is a piece of shit!! I will give everyone the short version.. I am working everyday but TUESDAYS. You can contact me through Niteflirt or by instant messanger. Yes I do a lot of text sessions. You DO NOT have to ask me for permission to call. Do not send me emails asking if you can call…….I do not sit in front of the computer all day long and some of you have found out a day later that you missed your chance!! I DO NOT switch nor do I do boring ass vanilla calls. For those of you looking for hardcore humiliation phone calls I am your Domme!! Remember this is not a dating service, resuscitator dont get all fucking bent out of shape when I wont meet your loser ass!! I do have plenty of real time subs that work for me and I am not looking to meet up with strangers.
I have had a lot of forced bi calls this week and I LOVE THEM!! Do yourselves a favor though, diet there must be a website for assholes because there is a small handful of you boring fucks that use the exact same line….. first of all SPEAK THE FUCK UP!! do not call me whispering…you sound fucking stupid and if I cant hear you then I cant train your ass. Dont try and act like I am your chummy ole pal. You sound so fucking stupid when you call and say MMMMMMMMMMM over and over again BORING BORING and totally WRONG for a BDSM call. I have hung up on more assholes this month then all my years in business. Yes I am still on Niteflirt and for my long time guys who contact me through Yahoo… still doing things that way as well!!
When you call me make sure you introduce yourself…I have no fucking clue who jeff/joe/bob/dan/brian is…….. if you use your Niteflirt user name and you are a regular I will know who you are. For those wanting forced intox…YES I do know how to use poppers!! Dont ask me where to buy them..do your own research!! also you are wasting your time if you write me a email asking me what to bring to a call. The best sessions are those that gather what they OWN and bring it. Nothing is more boring then some stupid fuck calling up and telling me he wants to bend over and get fucked in the ass and he owns NOTHING or this one asshole (who calls over and over with the same boring excuse of being in a hotel room and has nothing) Dont expect me to entertain you donkey boy!!
I love watching you guys on cam and my favorite cam whore is ms. marcy. I have seen marcy dressed on cam AND also I have talked to her boys on the phone LOL you are the best Marcy!! Thank you retro pig for the box full of old style music!! I love the retro lounge collection and have been listening to them all day while I relax by the pool. Yes you can buy me a gift off my wishlist…. I love presents!! I also love online gift certificates!!
I am glad this summer is starting to come to a end. I know many of you have no privacy right now and it is good to hear from you when you get a free minute. I will be back in action starting tommorro morning at 7am!!
---
No Responses to " I hate wordpress "
Comments: